When you first create a LinkedIn profile, chances are you're mainly focused on filling out your previous experience and connecting with as many people as possible. Once you've worked on your profile, however, don't forget that there are many useful features to the platform to take advantage of. By maximizing every aspect of LinkedIn you can ensure that people can easily find you and that they'll be captivated by your professional value. For example, consider the LinkedIn headline. 
A commonly forgotten aspect of LinkedIn is your headline, the description that comes after your name. LinkedIn provides 220 characters in its headline and there are ways you can leverage this space to stand out. It's an excellent opportunity to introduce yourself, share your value, and encourage people to click on your profile to find out more.  
How Important is a Great LinkedIn Headline?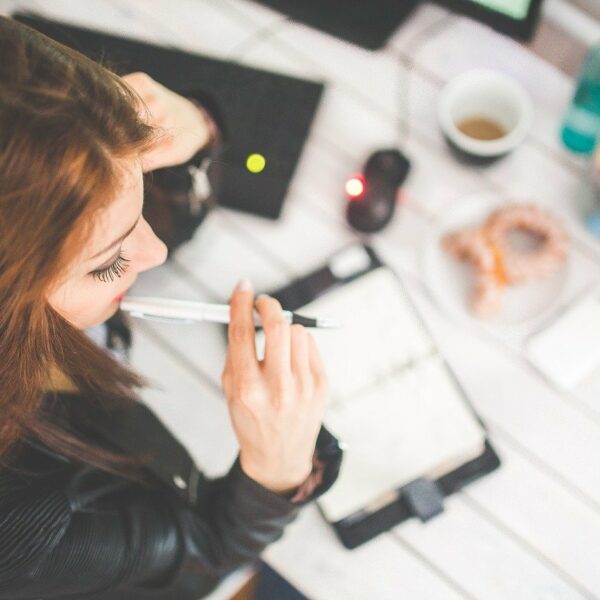 Even though it's tempting to spend all of your time crafting the perfect "About Me" section and listing out your extensive experience, this all may be going to waste if your headline doesn't grab attention first. Alongside your profile picture, your LinkedIn headline is your best bet to making a great first impression to recruiters, peers, and customers alike. 
Your headline is the aspect to your profile that will be seen the most, since it:
Is put at the very top of your LinkedIn profile 

Is listed on LinkedIn job applications

Appears when you post in your newsfeed

Helps you come up in search results
Since you have 220 characters, there is plenty of space to add a creative description in your headline to explain not only your job position, but also what you have to offer and what makes you unique. This will help increase the visibility of your profile so you generate leads and connect with more people. 
Common Mistakes People Make in Their LinkedIn Headline 
While your headline offers plenty of opportunities, utilize it wisely. There are a few mistakes that people commonly make as they change their headline (or don't change it at all). These mistakes will make it harder for you to show up in search results or achieve organic connections. 
Leaving the Headline on Default 
The first mistake people make is simply leaving their headline as it is. LinkedIn automatically provides a default: your current job title and employer. Your headline may look like this: 
Sales Representative at John's Package Store 

B2B Marketing Specialist at Imagine Marketing 

Senior Account Manager at Creative Film Supplies
While there is nothing wrong with wanting to tell people your position and where you work (especially if you're very proud of it), there's a lot of empty space in your headline that you could be taking advantage of. You can still provide your job title and include something after it–the main mistake people make with their headline is not adding anything to it at all. 
---
Leverage your LinkedIn network with Infinity Marketing Group's LinkedIn marketing service. Learn more here or contact them at info@infinitymgroup.com or at (303) 834-7344 today. 
---
Leaving out Keywords for a Position or Industry 
Your LinkedIn headline provides a great opportunity to incorporate keywords so you show up in search results; LinkedIn functions as a search engine and will provide relevant results when people type words into the search box. Profiles that show at the top of results have these words throughout their profile and in certain areas such as the headline. 
The more keywords you have, the more times you will appear for different things. For example, the Sales Representative at John's Package Store will show up in search results for "sales" and "representative," and if anyone is looking for that specific company, but not for much else. 
A key trick is to include the necessary skills for your position or industry in your headline. A sales representative can mention their years of customer service or their success in closing leads. The more that is in the headline, the more chances they have to be found. 
As your skills change over time and you move into higher positions that give you more in-depth responsibilities, you can consistently update your headline. If you are looking for new opportunities, include skills you already have or important terms from your educational background. Don't simply write "seeking opportunities" or "looking to connect" in your headline, because no one searches for those keywords. 
The Two Steps to a High-Converting LinkedIn Headline 
Great LinkedIn headlines can be broken down into two main parts: keywords, and a short description of the unique value you bring to companies or customers. You have 220 characters to list hard skills you have that are common to your industry, describe specializations, and even invite people to connect. 
Incorporate Keywords from Your Industry 
Try to include about a half dozen keywords in your headline that provide an overview of your position. You can put these in first, or sprinkle them naturally throughout your description. 
If you're unsure what to include, take a look at the job descriptions for your position. Even if you're searching for your next role, you can find descriptions of your dream job and include keywords that apply to what you've done so far. For example, sales representatives can include keywords such as: 
CRM 

Outbound calls

Inside sales 

High volume

Relationship management
So a sales representative headline may look something like: "Sales representative at John's Package Store, experienced in customer relationship management and inside sales. Expertly handles a high volume of outbound calls." Now the headline will appear in search results in several different ways. 
While keywords are a great place to start, they are just the beginning to crafting a successful LinkedIn headline.
Illustrate Your Value
Don't just stuff your headline with keywords–make sure you cohesively present what you will be bringing to the table. Illustrate what you have to offer with results or metrics you've achieved in the past. Some numbers to include are your user or customer base, number of years in experience, and quotas you met or exceeded. 
The sales representative's headline from above can be expanded to illustrate their value: "Sales representative at John's Package Store, 12+ years CRM and inside sales experience | Expert in handling a high volume of outbound calls and closing deals." 
Not only will this show up in several different search results, but you also get much more information than you would from just "sales representative." With longer descriptions, you can use a line or slash to break up your key points and make your headline easier to read. 
Using a Call to Action 
If you're an entrepreneur or leader in your field and you would like to be found by potential prospects, you can further utilize your headline space to encourage people to take action on the services you offer. Focus on the unique value you, and only you, have. Get the reader interested, and direct them to where they may find more information by including a call to action (CTA). 
While this doesn't involve as many keywords, it is another opportunity to use your headline and provides a way to grab interest. Useful CTAs in LinkedIn headlines include: 
"Check out my new ebook."

"Let's talk! Info below." 

"Sign up for my next webinar!" 
Put your call to action at the end of your headline. This way, you describe who you are and what you offer, then provide readers a way to get further information. Typically it directs them to your LinkedIn profile or your own website. 
---
Want to convert your LinkedIn network into a business pipeline? Infinity Marketing Group's done-for-you LinkedIn service delivers warm leads right to your sales team. Contact us at (303) 834-7344 or at info@infinitymgroup.com to learn more. 
---
Examples of Effective Headlines 
You have a lot of options for creating your own LinkedIn headline. The following examples illustrate the different ways you can incorporate keywords, provide value, and include a call to action. 
1.) Marketing Specialist at Star Marketing | B2B copywriting and content optimization | Digital strategy | WordPress and Adobe Creative Cloud
This headline focuses on keywords that help expand on the person's position, which is listed first. The reader gets a quick rundown of the person's specific skill set and which software programs they are familiar with. 
2.) Sales Manager | 20+ years | Contact me to see how I can reduce the amount of time your reps spend on qualifying leads
Rather than showcasing the company they work at or their personal hard skills, this headline focuses on the value the person is able to bring. It ends with an effective CTA. 
3.) Customer Success | Team Management | Problem Identifier | Senior Account Manager 
This headline bumps the person's position to the very end, and provides relevant keywords first. This adds context and helps this person appear for specific search queries. 
4.) Executive experienced in marketing and customer analysis | Dedicated to developing a solutions-based approach for top companies 
This one is great for someone who has been in their field for a long time and may already have a lot of connections. They bring the focus on their passion, and explain what they can do for companies. 
5.) SaaS | Product management | Technology and analytics | Graduate, Sorrell College of Business 
This is a great headline for someone who has just graduated from college or is otherwise looking for new opportunities. Putting keywords and their area of expertise first, then leading up to the fact that they have a business degree, is much more beneficial than simply saying they are job seeking. 
Use LinkedIn to Your Advantage
A specialized LinkedIn headline provides many benefits. By putting in keywords and expressing your value–and simply changing your headline in the first place–you'll stand out among the crowd. Take advantage of your headline to come up in more search results and to pursue more opportunities for connection. 
There's even more to LinkedIn that you can leverage to expand your network and discover prospects. Infinity Marketing Group helps you drive leads and maximize other opportunities on LinkedIn so you can successfully use the platform for all it has to offer. Contact us today at info@infinitymgroup.com or at (303) 834-7344.