As the world's biggest platform for professional networking, LinkedIn provides endless opportunities for connection. Millions of businesses are on the platform to attract talent and establish themselves as industry leaders. 
LinkedIn Company Pages allow these businesses to have their own profiles. Company pages can be accessed directly, appear in search engine results, and help highlight value. If you don't have a page for your company already, you should, as it improves your authority and presence on the platform. Here are ten tips for creating and optimizing your LinkedIn business page. 
1.) Fill Out Your Page As Much As You Can.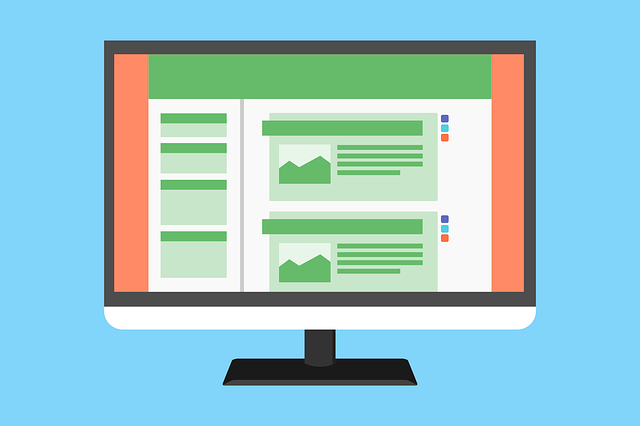 The first thing you should do is fill out every single section on your LinkedIn business page. It might seem small, but pages that have fully completed information get almost 3x more views per week. The more information and content on your page, the more chances you have of receiving visitors. 
Make sure your company page includes: 
Your business's address. If your company has operations around the world, include the address of your global headquarters. 

The industry you're in. 

The URL of your website so people can easily find it and click on it. 

The size of your company. This gives people an idea of how many employees you have, and if you are a

small business you can especially highlight that fact. 
Ensure that all of this information is kept up to date. 
2.) Make Use of Your Profile Picture and Background Image. 
The first thing that people will see about your company on LinkedIn is your page's profile image. Don't put in a picture of yourself even if you are the business's owner. Instead, use the same company logo that you have on all your social media channels. Simply resize your existing logo to fit LinkedIn's profile image requirements at 300 x 300 pixels and PNG format. 
When people are on your company's actual page, they will also see your profile banner, or background image. LinkedIn provides a default for this background, but it's valuable space for you to provide more information about your brand. Use Canva to create a customized background that really showcases your business. 
3.) Get Creative and Engaging with Your "About Me" Section. 
Once you've created a profile picture and banner that support your brand, reel your audience in with a well-crafted "About Me" section. As a business page, this section will really be more "About Us," but is still a great opportunity to get the reader interested. You have up to 2,000 characters to provide everything you would like people to know about your business. 
The "About Us" section on your LinkedIn Business page should answer six key questions: 
Who you are. 

What you have to offer.

Company values. 

Your brand voice.

Where you are based.

How people can contact you to find out more.
Aim to describe the main scope of your products and services, while also providing a snapshot of what makes your business unique. 
4.) Customize your LinkedIn Business Page's URL. 
When you first create your page, you'll get a standard URL, but LinkedIn provides the opportunity to customize it. This is highly worth it, as changing the URL is easy and you can make it more closely match your original website's URL. 
Just keep in mind that LinkedIn only allows you to change your URL about once a month. Once you drop a URL, someone else can claim it after a year. Make sure you are confident about your choice and that there are no errors in the URL you establish. 
5.) Add Hashtags to Follow Certain Communities.
You're able to choose up to three hashtags for your business page to follow. This allows you to enter certain feeds that are topic-based and engage by reacting or commenting. For example, a marketing company might follow the hashtags #creativity, #digitalmarketing, and #socialmedia.
Choosing hashtags means that your company can engage with that topic's community. It also provides an opportunity to provide further information to readers: What does your company stay up to date with, and which topics does it care the most about? Select your hashtags carefully, but remember that you can change them whenever you'd like. 
6.) Highlight different aspects of your company with Showcase Pages. 
LinkedIn provides the opportunity to create Showcase Pages, which help you highlight your company's culture or different aspects to your brand. These are specialty pages that focus on a single topic, and people are able to follow individual pages. Create one to promote an upcoming product, celebrate an employee's accomplishments, or provide more in-depth content on something your company specializes in. 
For example, Amazon's ShowCase pages include separate pages for Amazon Music, Amazon Pay, and Amazon Services. People can learn more about each of these aspects that all are an essential part to Amazon's overall business. 
You can create up to ten Showcase Pages. Make sure that you consistently update them with new videos, articles, or other content that followers will receive value from. It's another way to get your company discovered and connect with an audience. 
7.) Ask Employees to Engage with Your LinkedIn Business Page. 
On top of Showcase Pages, you'll also have the opportunity to create a Career Page. Here, you can highlight what it's like to be an employee and promote other aspects of your culture. Not only can you increase recruitment efforts, but you can also invite employees to write an article or create a video for your Career Page to show that you value their perspectives. 
Beneficial features of a Career Page include:
Creating a section that allows people to "meet the team." 

Sharing personal employee testimonials. 

Listing languages that are spoken at your business. 

Tracking analytics so you can find key areas for improvement in your hiring process.
8.)
Optimize your LinkedIn Business Page. 
Just like other content you produce for your business (on your personal blog, your company's website, etc.) it helps to optimize your LinkedIn page to show highly in search results. Sprinkle relevant keywords from your industry throughout your LinkedIn business page to improve its search visibility. Some great places to add keywords are: 
In the "About Us" section. 

Showcase pages. 

Your career pages. 

The headline that's beside your page's profile image. 
Using keywords in your industry will help you come up in search results even if someone doesn't know the name of your company. They might be looking for specific products, or even researching company culture. There are lots of ways you can ensure people are able to find you. 
9.) Stay Up to Date and Consistent with Your Content.
Once you've fully created your LinkedIn business page and you feel like you have done everything there is to do, don't stop there. Managing your page will require consistent work. This ensures that it continues to show up in search results and provides readers the information they are looking for. 
Best practices for maintaining content on your LinkedIn business page include: 
Consistent posting

. Provide your readers with fresh, valuable information so they keep returning to your page. 

Have call-to-action buttons.

Include a CTA in your background image and throughout your page. This gives people a direct way to take action on your services or special offers if they are interested. 

Include images.

This helps break up the content and provides a deeper view into your branding or life in the day of an employee. 

Take advantage of LinkedIn's analytics.

LinkedIn allows you to see what kind of content viewers engage with the most, as well as the professional traits of the people who visit your page. Monitor these analytics to tailor your content. 
10.) Keep an Eye Out for Ways to Improve. 
LinkedIn is constantly adding new features to its platform. Stay up to date with these, as they can increase a company page's ability to engage. Sometimes LinkedIn tests features that are only available for a limited time. 
In addition to this, every year LinkedIn publishes a list of the top pages that companies create on the platform. Take a look at each one of these and study how they are successful. You might find some tips that you can apply to your own company page.

Using Your LinkedIn Business Page to Connect
Your company's LinkedIn page provides the perfect opportunity to branch out to a wider audience. Take advantage of all your page has to offer, and optimize your content so it shows up in search results. With every possible section of your business page filled out and consistently updated, viewers will get all the information they need to know. 
If you need to build your LinkedIn messaging, Infinity Marketing Group can help you leverage the platform to increase engagement and drive leads.