The main point of email marketing is to engage with customers and encourage them to take action, whether that's buying a product from you or signing up for your company's monthly newsletter. However, many customers feel overwhelmed by the number of emails they receive every day. Companies need to execute a successful email marketing strategy in order to constantly stay in their customers' thoughts.  
To grow your business, you must strike a balance between finding new customers and maintaining a positive relationship with the ones you already have. An email drip campaign is one of the most effective marketing tools to accomplish this. These campaigns are sent out automatically with targeted messaging that is designed to consistently engage your customers so they keep interacting with your business. 
Definition of an Email Drip Campaign
Email drip campaigns are automated emails that are sent because of an established timeline or a specific trigger–a customer's action or inaction. For example, these emails are triggered when someone signs up for a newsletter or are sent when someone puts items in their online cart but doesn't follow through. Overall, the initial trigger action dictates which drip series is initiated.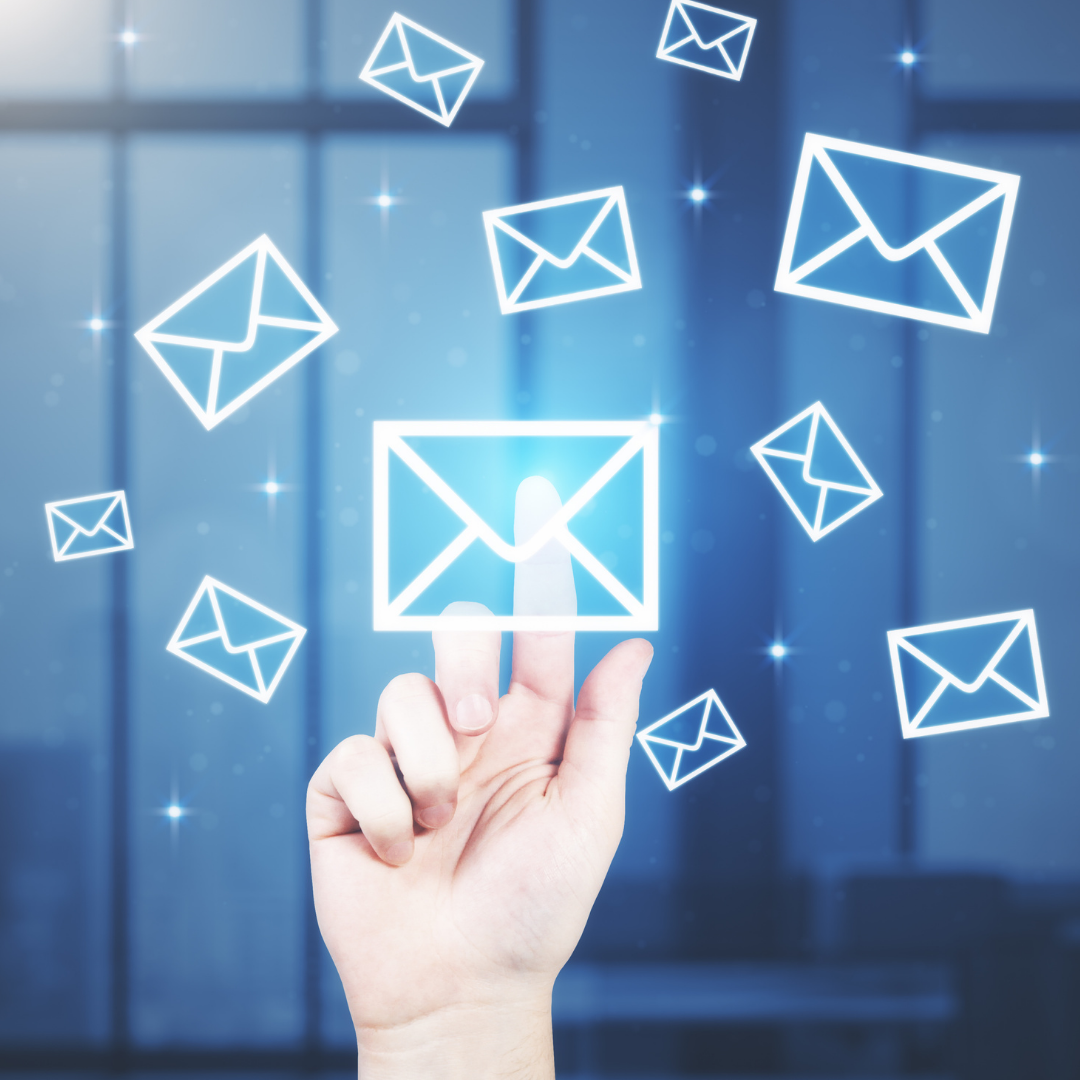 Drip campaigns focus on delivering customers the exact information they need at a specific time. Each message pushes them further down your sales funnel. You're growing and nurturing your leads–the same way that a garden is grown and nurtured through a drip water system, hence the "drip" name. This is a good opportunity to do some A/B testing on subject lines and other minor details to determine what performs best to your potential customers.
The term "email drip campaign" is also known as:
Drip campaigns 

Drip marketing 

Email drip series 

Automated email marketing campaigns 

Email drips
In the end, these are all the same thing. They essentially are pre-written, automatic marketing emails that keep customers engaged with your product or services. They move your customers toward a final point in the sales funnel such as a purchase. 
Drip Campaigns and Lead Nurturing 
Email drip campaigns are especially helpful when it comes to nurturing leads. These campaigns can help you convert warm leads into loyal, long-term customers as you cultivate relationships every step of the way throughout the customer journey. 
According to Marketo, lead nurturing is reacting to buyer behavior in real-time as you listen to their needs, adapt to those needs, and deliver personalized messaging that addresses the needs. If you stay in constant contact with your customers and provide them valuable content over time, you begin to build trust and become their "go-to."
Typically, people are interested but are not ready to make a purchase right away; as many as 50% of potential customers feel this way. Drip campaigns are all about nurturing those warm leads so that they are led completely through your sales funnel and eventually complete a purchase.  
---
Want to turn email subscribers into clients? Infinity Market Group specializes in email marketing for SaaS companies. To learn more, contact their team today. 
---
How Email Drip Campaigns Make an Impact 
What sets email drips apart from other email marketing strategies is that they use triggers and timing to send automated messages. They also present a lower risk of customers unsubscribing or disengaging. The emails that are sent are ones that customers not only signed up for in the first place, but ones that they may even be expecting, such as a confirmation email after a purchase. 
Research has shown that email drip campaigns can provide as much as 18x more revenue for companies. Leads that are nurtured over a long time make almost twice as many purchases. On top of this, drip emails provide an increase in click rate. 
Examples of Email Drip Campaigns 
There are different types of emails you can integrate into your drip series. Take some time to experiment to discover which ones help you convert leads. Whether you're introducing customers to your brand or keeping them engaged, always aim to provide targeted and relevant information.
Welcome Emails 
Welcome drips are your first introduction to brand-new subscribers, typically after creating an account or completing their first purchase. The first welcome letter has the highest open rate in any drip campaign, so make sure the first email makes an impact educating your customers about your brand and letting them know what to expect from your newsletters moving forward. 
Your welcome email can: 
Be simple sentences such as "Welcome to our community" or "Nice to meet you." 

Promote content such as evergreen content or recent posts from your blog. 

Explain how people will benefit from your product. 

Give a more in-depth explanation about what you have to offer. 
A study by Experian showed that autoresponders such as welcome emails have an average open rate of 58.7%. If that welcome email is sent as soon as the customer signs up, that open rate increases to 88.3%.
Onboarding Emails 
Onboarding drip emails are typically used when customers sign up for a free trial. This type of email nurtures leads over time with what's known as "targeted sells" to turn them into paying customers; they took that first big step and signed up, now it's time to showcase how your services or product will continue to solve their problems. 
Use onboarding emails to highlight how you are different from your competitors or how paying for a premium subscription will unlock key features. Put one CTA in the email to drive readers toward completing a single action, which is to become a paying customer. At some point, you do need your users to make a purchase or sign up for the next level of services. 
Confirmation Emails 
Even after a sale is closed, an email drip campaign is still useful. Many companies set up an automatic "thank you" response that is sent out immediately after a customer completes a purchase. Not only does this reassure the customer that their payment did go through, but it aids in keeping them engaged with your brand. 
Use your confirmation drips to ask customers to provide a review for your services or product. It's also a good time to get more information about the customer's satisfaction or promote further features that you offer. If you want to try upselling, confirmation emails are an excellent place to do so. 
Abandoned Cart Emails 
Drip campaigns are highly effective when someone puts items in their online shopping cart but doesn't follow through with the purchase. A simple "Still thinking things over?" autoresponder can prompt people to return and complete their purchase. Compelling abandoned cart emails remind people what they left behind and confirm that they're still able to get the items. Some retailers even go so far as to offer a discount code. 
Abandoning online carts is more common than it may seem. An average rate of 74% of online shopping carts are abandoned. Your drip emails can compel people to return and make a purchase; abandoned cart emails have an average of a 46.1% open rate, and 72% of people who return do so within 24 hours. 
Re-Engagement Emails
You may see that some people have signed up for your emails, but they're deleting them without even opening them, or they open them but don't click on anything. These people were once interested, and for one reason or another, that interest has dropped off. This is when you use re-engagement emails to reignite interest in your brand and pull inactive prospects back in.
There are several strategies you can use to re-engage with customers:
Recommendations.

Many online retailers use recommendation drips to constantly engage with their audience. Whether it's Netflix, Spotify, or Amazon, customers continually see "you might also like" or "similar products" suggestions that get them back on the website or app.

 
Renewals

that automatically alert people when their subscription is about to expire. Drip campaigns can be especially beneficial during the renewal process. 
Activity-based triggers.

Some engagement emails can be sent based on either a lack of activity or increased on-site activity. For example, fitness apps send an automatic "We miss you!" email if someone hasn't used the app in a while. Twitter sends an email if you are mentioned in a tweet to encourage you to log into the platform and respond. 
The point is to establish a basis of continuous engagement so you're always in contact with your readers and at the forefront of their thoughts. 
---
The experts at Infinity Marketing Group create customized email drip campaigns which target your ideal client? Ready to increase conversions through email? Contact them today at info@infinitymgroup.com or by phone at (303) 834-7344. 
---
Advantages to Using an Email Drip Campaign 
Why use an email drip series over other types of email marketing? There are a few big advantages to using an email drip campaign for your business that may help you not only nurture leads, but also boost your overall revenue. 
Automation 
One of the great things about email drip campaigns is that they're set up to be sent out automatically. You don't need to spend hours and hours creating, then sending, emails; the automation of drip campaigns does it all for you. This saves time that your team can spend on other creative tasks. 
Although you still need to test and monitor your drip campaigns, you don't have to pay constant attention to them. You'll be nurturing leads, educating your readers, and rewarding your loyal customers, all within a single email campaign. 
Segmentation 
Segmenting your emails means that you send certain emails to a select group of customers. Different people will see different messaging based on their wants and needs. Tailoring your messaging in this way (either manually or through an algorithm) allows you to deliver personalized content that increases engagement. 
An email drip series will be set up to automatically send specific messages out to specific people. You'll be able to separate your subscriber list into different funnels and give each one an appropriate approach that feels more personalized. Ultimately, this leads to a higher rate of conversion and less unsubscribes.
More Engagement 
Another main benefit to email drip campaigns is that they aid in boosting engagement with your customers. You consistently stay in contact with customers by providing relevant material, which keeps them interested–all with less legwork on your end. Through a drip campaign, you move leads through your funnel much more quickly and can shorten the sales cycle. Drip emails, versus regular email campaigns, can result in a 119% increase in click rate. 
This also helps to weed out the people who are simply unresponsive to your content. Over time, you'll pinpoint which customers are worth the time and energy to contact, and which aren't. On top of this, you'll build trust and rapport with your audience because you're giving them the information they need rather than a general email that was clearly for your entire subscriber list. 
---
Infinity Marketing Group offers SaaS companies email marketing services that increase engagement and ROI. Hire a trusted industry-expert today by calling (303) 834-7344 or emailing info@infinitymgroup.com.
---
Strategies to Keep Users Engaged with Your Brand 
When you're ready to implement an email drip series, there are a few best practices to keep in mind. These will help to ensure that your drip campaign successfully connects with customers. 
Understand What Content Is Relevant
Drip emails work when the content is relevant to recipients. Relevancy depends on where the customer is within the sales funnel. If they have just become aware of your brand, they won't like re-engagement emails with recommendations or upsells. Instead, they need basic introductory information that builds a foundation of loyalty and trust. 
Similarly, someone who has been using your brand for a while will engage more with drip emails that offer discounts or coupons. Or, they may click through emails that link to your blog or provide a comparison between you and a competitor. 
Take the time to understand your customer's pain points and what they need. Then, adjust your messaging so that valuable content is sent at the right time. This will help strengthen your relationship with a customer and provide more successful conversions. 
Pay Attention to Email Frequency 
A rule of thumb in email marketing is that you don't want to overdo it and end up annoying your customers by sending them too many emails. If your customers get annoyed, they'll unsubscribe or otherwise disengage. 
1-2 emails per week has been found to be optimal for most businesses. Aim to find that sweet spot for your own company, that perfect amount of emails per week that bring you high open and click-through rates without causing people to unsubscribe. This will take some time, but email drip campaigns make it easy for you to determine this number since you send drip emails automatically. 
Remember, successful drip series depend on giving customers the information they need at the right time. It's a delicate balance: you want to be there for your customer, but not be too overbearing. Give them space and make sure you're at the top of their minds without putting too much pressure on them. 
Create Quality Email Content 
Successful drip campaigns do rely on quality email writing. Even though your drip emails will be automated, you should still put a lot of effort into crafting them. Some basic email writing tips include: 
Using compelling email subject lines.

Even though your content is relevant,

a compelling subject line

can make or break your campaign's success. After all, your drip won't work if your emails aren't opened in the first place. 

Including a call to action.

A call to action (CTA) is a concise and direct message that encourages the customer to complete a specific action. Within your emails, include messages such as "Download now" or "Get your free trial today." Your customer is directly led to the action you ultimately want them to complete. 

Personalize emails as much as possible.

Address the customer by their first name, provide suggestions based on their past purchases, and focus on where they are in the sales funnel. Drip campaigns provide

tailored

messages so the receiver feels as if you have a solution made specifically for them. 
Utilize Other Marketing Channels 
Drip campaigns are the most successful when you use them in tandem with other marketing strategies. Pair your drip series with social media, blog posts, and paid ads to generate the most engagement possible with your customer across multiple channels. 
For example, add buttons to your social media channels at the bottom of your drip emails and ask your readers to follow you on Instagram. Or, set up a drip email that sends certain subscribers a link to your bi-monthly blog posts. When it all works together in tandem, you're providing multiple opportunities for customers to easily engage with your brand. 
Test Your Campaigns
Although you do not need to constantly monitor email drip campaigns and they do free up your time to focus on other tasks, you shouldn't neglect them. Monitor your campaigns and optimize them so you connect with customers as much as possible. Even a simple change can boost open rates or sales conversions. 
If your engagement is less than ideal, you can pinpoint what you need to change in your strategy through A/B testing. A/B testing allows you to segment emails with small differences to see which email performs the best. For example, send one email with a specific subject line and another that's exactly the same except it has a different subject line, then see which one provides the metrics you're seeking. 
A/B testing shows that changing something as simple as your call to action, the timing of when your emails are sent out, or the subject line can make all the difference. Not only will you get the performance you're searching for, but you'll also fine-tune your understanding of what your customers respond to. 
Creating an Effective Email Drip Campaign for Your Business
An email drip series can improve your business's success and provide the conversions you need as you nurture leads and deliver messaging at the perfect timing. To set up an email drip campaign: 
Determine your target audience.

What is their pain point, and what's the solution you're providing? Understanding your customers is the first step to establishing an email drip series. 

Segment your email list.

In order to be effective, your drip campaign should be linked to specific behaviors, or triggers. Certain emails should only go to certain customers when they complete a certain action, such as making a purchase or abandoning their cart. Other emails should be sent to long-term customers who have made multiple purchases or signed up for premium subscriptions. By

segmenting, you're able to personalize the customers' experience leading to a more one-on-one engagement from customers.

Plan your messaging and frequency.

Which emails are you going to send, and when? Make sure your message lines up with the triggers that enact those emails. You also don't want to annoy your customers by sending too many emails. It may take some trial and error to determine your successful frequency. 
Evaluate your campaign's performance and make adjustments for improvement.

You can send out drip campaigns through drip software products such as apps, or create your own custom software. Monitor the results and readjust your strategy accordingly to achieve even more success in the future. 
Over time, you can establish an effective email drip campaign that connects with your customers and boosts sales. Have more questions about email drip campaigns or email marketing in general? Infinity Marketing Group can help you target your emails so you nurture more leads and increase your ROI. Contact us today at info@infinitymgroup.com or by phone at (303) 834-7344.